We Invite You to Experience the Opening of Munich Urban Colab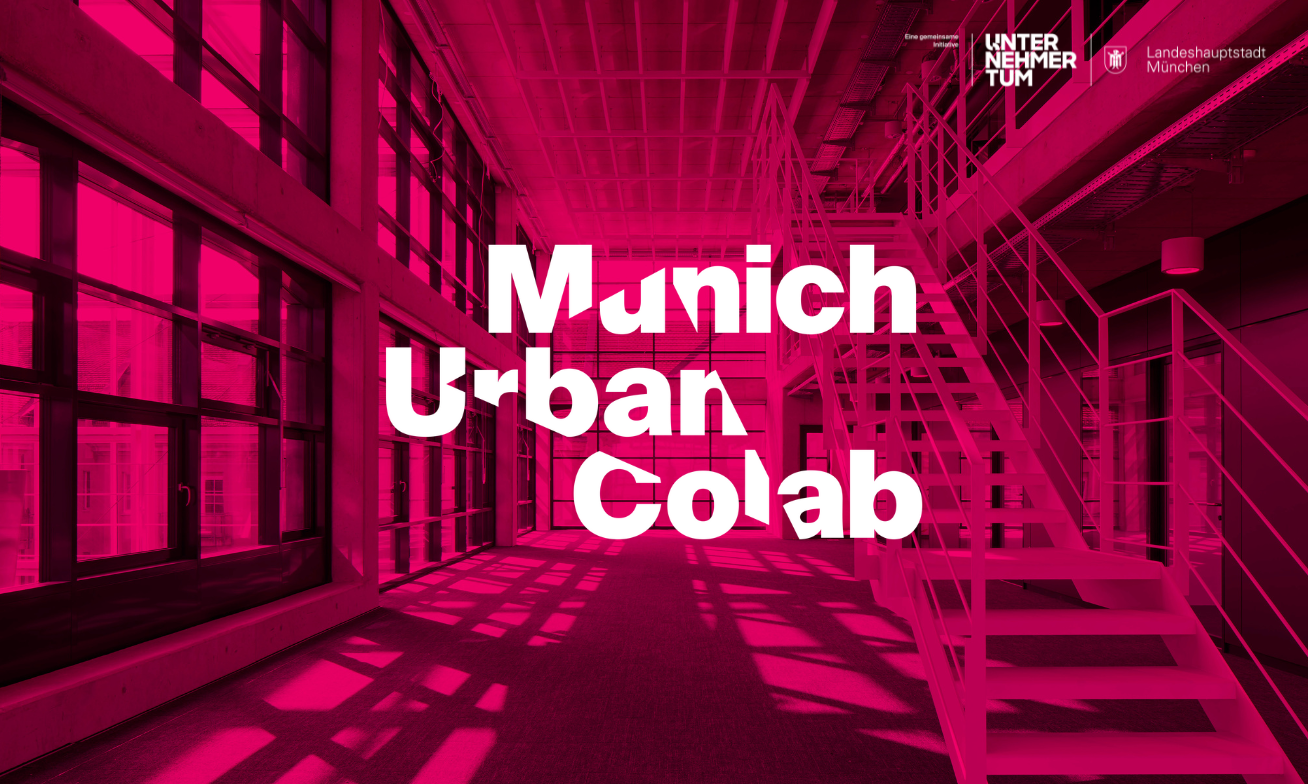 Tuning in to the livestream broadcasted at Munich Urban Colab, you'll witness the event in real-time. Enjoy a versatile program featuring top-class guests.
The event will be held on location under the corona restrictions that apply at the time. While we can only open personal attendance for a small number of guests, we are delighted to present the new center for innovation and business creation in Munich's Creative Quarter to you as well—as a stage program hosted live.

Start at 2:15 pm
presentation of Munich Urban Colab
welcome by our host Jennifer Sarah Boone
short welcoming speech by Roland Weigert (State Secretary at the Bavarian Ministry of Economic Affairs, Regional Development and Energy)
"One Space"—welcome address by Susanne Klatten (Entrepreneur and Chairwoman of the supervisory board of UnternehmerTUM)
"Many Minds"—welcome address by Dieter Reiter (Mayor of the City of Munich)
"Infinite Ideas"—panel on collaborating under one roof to create solutions for the city of the future
Participants:
Claudia Frey (Managing Director Munich Urban Colab)
Clemens Baumgärtner (Referent of Labor and Economic Affairs at the City of Munich)
Christos Chantzaras (Managing Director Venture Lab Built Environment and Initiator of Make Munich Weird, Technical University of Munich)
Fabian Reuter (Managing Director and Founder of FAZUA)
Stefan Wagner (Managing Director SAP Labs Munich and SAP Location Head Munich)
speech on "The New European Bauhaus" by Ursula von der Leyen (President of the European Commission)
discussion on "Munich Urban Colab as a Platform" between Prof. Dr. Thomas F. Hofmann (President of the Technical University of Munich and member of the supervisory board of UnternehmerTUM) and Steffi Czerny (Managing Director DLD Media)
Closing at 3:45 pm