For a livable city of the future: UnternehmerTUM and the City of Munich open the Munich Urban Colab
News

On June 28, 2021, the Munich Urban Colab officially opened its doors and showed itself to the world: In a festive setting, high-profile stage guests such as UnternehmerTUM's Chairwoman of the Advisory Board Susanne Klatten, Munich's Mayor Dieter Reiter and TUM President Prof. Dr. Thomas Hofmann presented the concept of the new innovation and collaboration center.
The initiative of UnternehmerTUM, Europe's largest start-up center, and the City of Munich, brings together a wide range of competencies, industries and disciplines under one roof: start-ups, established companies, science, talents, creatives and artists work here together with the city administration and citizens on sustainable solutions.
Livable, sustainable cities need concepts in which citizens can participate.
Susanne Klatten, Entrepreneur and Chairwoman of the Supervisory Board of UnternehmerTUM
One Space. Many Minds. Infinite Ideas.
The event began with a welcoming address by Roland Weigert, State Secretary at the Bavarian Ministry of Economic Affairs, Regional Development and Energy.
Under the motto "One Space," Susanne Klatten, entrepreneur and Chairwoman of the Supervisory Board of UnternehmerTUM, opened the program, noting that large cities like Munich in particular are subject to constant change, which must be accompanied by innovations in a transparent manner in order to allay citizens' fears of change. "In the Munich Urban Colab, togetherness is lived. City, research, business and citizens united. The architecture of the building deliberately radiates transparency. We invite all Munich residents to visit us; to have a drink in the café, to take a look at the workshops. We are building prototypes in the middle of the city. We want to show that people can use our developments. And invite people to participate. Livable, sustainable cities need concepts in which citizens can participate."
Mayor Dieter Reiter joined in with a speech on the slogan "Many Minds" and highlighted Munich's vibrant start-up scene, which combines everything: the scientific potential offered by the outstanding university landscape, the ideal conditions for start-ups, the technological know-how and, last but not least, Munich's very special spirit.
This was followed by a panel discussion on "Infinite Ideas - Direct collaboration to create solutions for a livable city of the future" with Claudia Frey, Managing Director of Munich Urban Colab, Clemens Baumgärtner, Head of Labor and Economic Affairs at the City of Munich, Christos Chantzaras, Managing Director of Venture Lab Built Environment and initiator of Make Munich Weird, Technical University of Munich, Fabian Reuter, Managing Director and founder of FAZUA, and Stefan Wagner, Managing Director of SAP Labs Munich and SAP Location Head Munich. They all agreed that Munich is growing and needs new solutions for housing, mobility and sustainability. This requires not only digital transformation, but also spatial transformation. The Munich Urban Colab provides the ideal place for this, where new ideas are worked on together. It wants to consolidate Germany as innovation hot-spot, also internationally. What else is needed for this? For Claudia Frey, one thing is clear: "We want all stakeholders to be open and motivated to develop new projects together."
The New European Bauhaus
A video message from Ursula von der Leyen, President of the EU Commission, lent weight to the mission of the Munich Urban Colab and introduced the EU Commission's "New European Bauhaus" initiative. Its goal is to bring together ecology, economy and culture and to address the question of how life can be lived in harmony with nature and and how the European Union can become climate neutral by 2050. Von der Leyen sees Munich Urban Colab as a crucial place to give shape to precisely this ambitious goal with new ideas and innovation and to contribute to public discourse.
Munich Urban Colab as a platform
In the concluding dialog, Prof. Dr. Thomas F. Hofmann, President of the Technical University of Munich and member of the Supervisory Board of UnternehmerTUM, and Steffi Czerny, Managing Director DLD Media, exchanged views on the topic of "Munich Urban Colab as a platform". At Munich Urban Colab, technology, science, art and culture come together to experiment and network on new innovations. Innovative smart city concepts for the city of the future can be created here on more than 11,000 square meters of floor space and in an open, transparent atmosphere - and also implemented in the fully equipped prototype workshop "MakerSpace". Start-ups, companies and creative minds from all industries and disciplines are tackling topics such as construction, sustainability or mobility in a very concrete way through programs and initiatives of UnternehmerTUM, LHM and TU München - among them are the Digital Hub Mobility, Smarter Together, BEFIVE or appliedAI. Partner companies for joint projects include BMW, Infineon and SAP.
Get an idea yourself and come by! In the meantime, you can find some impressions on this page.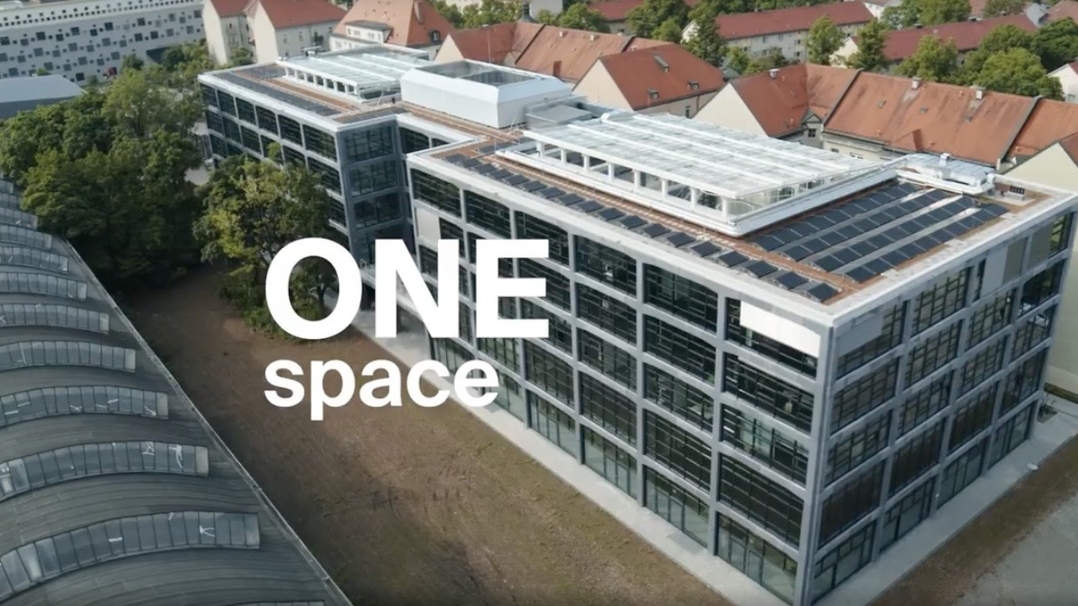 Impressions Opening Munich Urban Colab (photo credit: Bert Willer)